September 24, 2020
Today, TJ Cox for Congress released a new ad, "Had Enough." The ad contrasts Congressman Cox's fight to protect small businesses and workers in the Central Valley during the pandemic, with Republican David Valadao's history of failing to pay his debts and an instance when a piece of unsafe equipment purchased and set up by Valadao severed his worker's arm.
Since joining Congress, Cox has fought to support small businesses and protect workers. A businessman himself, TJ Cox built health care clinics across the Valley, and even built a bioenergy plant that has helped keep forests clean of debris, preventing wildfires.
"Had Enough" will air on broadcast in the Fresno and Bakersfield markets and stream online throughout California's 21st Congressional District.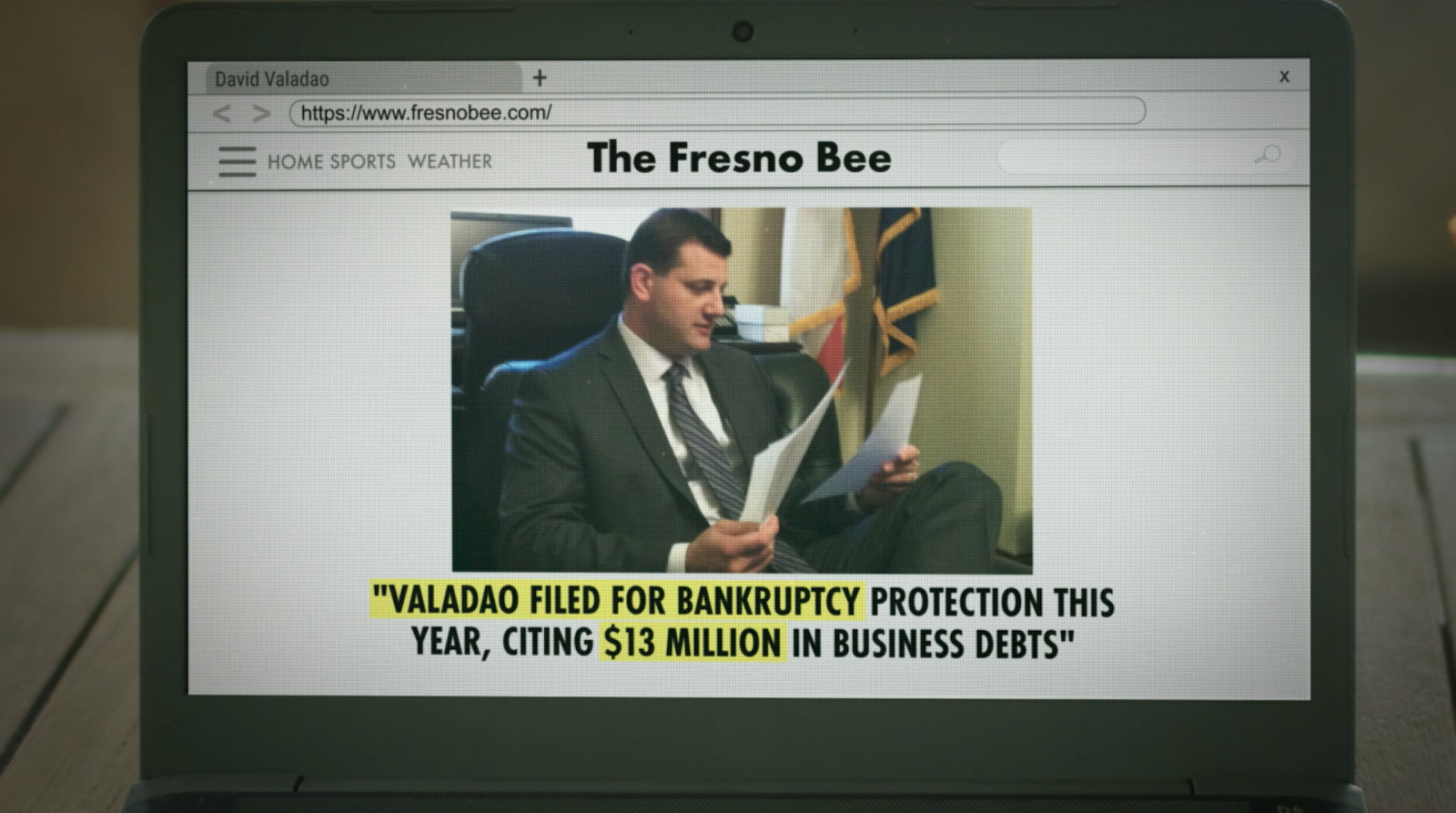 The Ad
COX: "I'm TJ Cox and I approve this message."
LOUIE: "The Coronavirus hit us hard, but TJ Cox sure went to bat for small businesses like ours.
So I've had enough of David Valadao's lies.
Take a look for yourself, David Valadao is a failed businessman who stuck taxpayers and small businesses with a $13 billion bill. And by the way, a worker lost his arm at Valadao's business, and the jury ruled Valadao's business was to blame.
David Valadao is just not for us."
From the Ad
Further Background
TJ Cox is running for reelection to Congress in California's 21st District. He is a family man, engineer and small businessman with a passion for community development. TJ is married to Kathleen Murphy, MD, a pediatric intensive care physician. They are the proud parents of four children.