Ad highlights one of Cox's 100+ constituent service success stories since 2019
September 15, 2020
Today, TJ Cox for Congress released a new ad, "Irene." The ad showcases Irene Espinoza, a retired preschool teacher from Lemoore who battled with bureaucracy for three years while trying to secure her hard-earned Social Security benefits.
TJ Cox advocated for Irene and made sure she received the benefits she had earned. TJ Cox believes that if you work hard your whole life, you should be able to count on your earned benefits. Protecting and advocating for the people of the valley is his top priority; Irene is one of over a hundred constituents TJ Cox's office has successfully completed casework for since he took office in 2019.
In Congress, TJ Cox will continue to fight against any attempt to privatize or cut Social Security and Medicare, and strengthen them to ensure they are available for future generations.
"Irene" will air on broadcast in the Fresno and Bakersfield markets and streaming online throughout California's 21st Congressional District.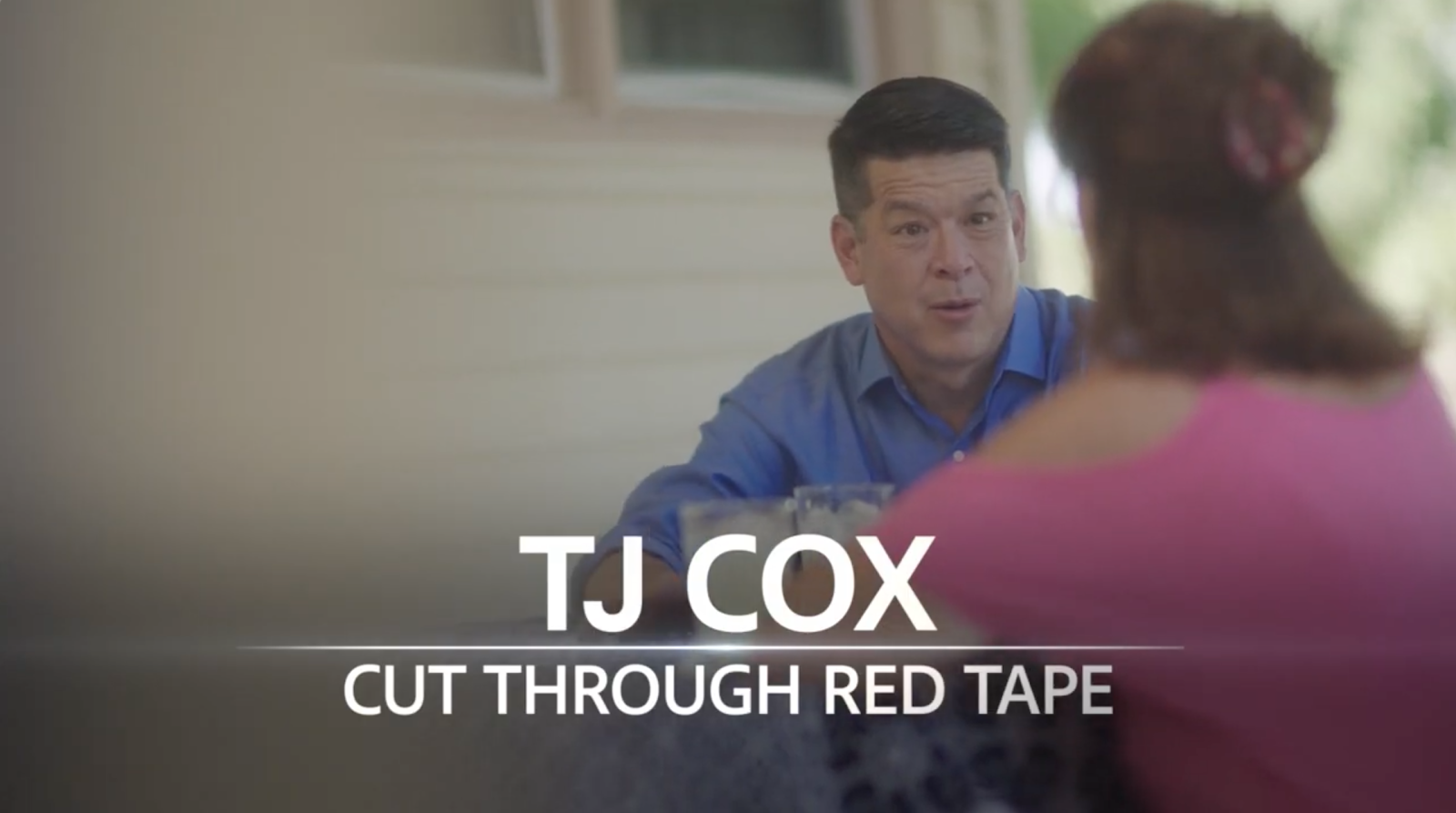 The ad:
IRENE: "I was a preschool teacher for nearly 20 years. I wouldn't have traded it for the world. I paid into social security every paycheck; I earned it. I got the run around for about three years. My Social Security was caught up in red tape."
"Then I called TJ Cox. He wouldn't take no for an answer, and cut through all the red tape. TJ Cox got me the Social Security that I earned. TJ Cox fought for me, and he fought for me strong. TJ Cox is a lifesaver."
COX: "I'm TJ Cox, and I approve this message."
TJ Cox is running for reelection to Congress in California's 21st District. He is a family man, engineer and small businessman with a passion for community development. TJ is married to Kathleen Murphy, MD, a pediatric intensive care physician. They are the proud parents of four children.